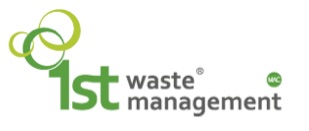 1st Waste Management Consultants are the UK's leading waste management broker. Their success is built on offering their customers competitive pricing, quality service, reliability and trust.
The ability for 1st Waste to deliver their customers the highest service standard is dependent on the performance of their suppliers. They have excellent trading relationships with all of their suppliers and in return provide valuable volume without any sales cost. The market has some key suppliers that can offer a unique set of benefits.
The trading relationships with these suppliers were under-developed, this led to a lack of appreciation of the value available for both parties, and a transactional trading style.
The business problem to be solved was – to identify the conditions required for 1st Waste to establish more strategic trading arrangements with these suppliers.
6two6 were contracted to engage each of the suppliers at Senior Management level and to establish a route to move ahead more strategically. The engagement was completed in three phases:
Phase 1
Interview each supplier and discuss their requirements
Consolidate the discussion outcomes and define a potential solution
Present the solution to the 1st Waste Board – Approval for Phase 2
Phase 2
Target one supplier to work up an initial contract framework agreement
Establish Senior Management contacts and introductions
Negotiate the terms of the framework agreement on behalf of 1st Waste
Establish trading arrangements for the initial parcel of work
Phase 3
Engage the remaining suppliers with the same framework agreement
Establish Senior Management contacts and introductions
1st Waste have developed and are developing new trading levels with suppliers who haven't supported them in the past – this is providing more flexibility and service options for their customers.
Additionally they have re-enforced trading relationships with all suppliers enabling more effective dialogue and understanding – this is providing more stability in the volumes traded between the companies.
Overall 1st Waste are recognized as an important customer for the suppliers and have contact points and relationships at Senior levels – this is ensuring that communication channels are open for any issue that may occur.